A Thousand Endless Tales – Dancing the Line of Flight
(Story Telling)
jenny rova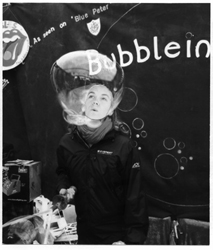 I would also like to be – A work on jealousy // 2008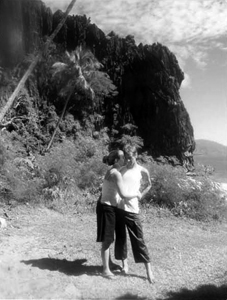 I would also like to be – A work on jealousy // 2008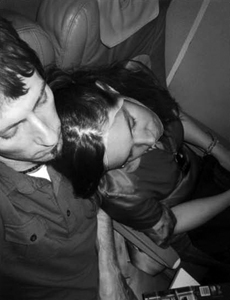 I would also like to be – A work on jealousy // 2008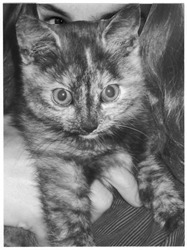 I would also like to be – A work on jealousy // 2008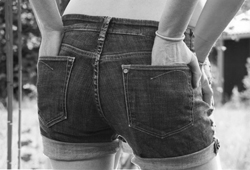 I would also like to be – A work on jealousy // 2008
I would also like to be – A work on jealousy, 2008
Jenny Rova's conceptual, process-based project is based on the principle that the personal is political. Not without self-irony, the artist takes as a starting point the invitation she gets from her former lover to become his friend on Facebook. "I'm glad we can still be friends, Elise," a recent, critical article in Time magazine titled How Facebook Is Redefining Privacy quotes an e-mail invitation to join Facebook. The article unveils to the users of this platform, beyond any romantic nimbus, the commercial appetites and another invisible economic reality of the company with respect to "the emotional investment of its users." The artist follows her former boyfriend and his girlfriend through the digital representation of intimate scenes and photo reportages from their comfortable consumerist life of travelers in their leisure time. Unlike Sophie Calle (Follow me) who follows the object of her desire with an analog camera and turns her coverage of the real into a narrative story, Jenny Rova performs scenes from her ex-lover's Web 2.0 appearance, remakes their digital photographs taking herself the role of his new partner, imitating to perfection the lighting, her clothing, hair, etc. Staking on the performative aspects inherent to the medium, on the manipulative stroke of digital technologies themselves, the artist proposes a critical view. Banking on obsessive identity-making devices she investigates ethical and aesthetical dimensions of the gaze, and of relations developed in digital space. The Web 2.0 platforms open the door to a new kind of exhibitionism and voyeurism. On the one hand digital technologies determine our contemporary reality. In an era of control, biometric passports, CCTV and a rising awareness of questions of privacy in the public space they lead us to focus on authenticity, as if we mistrusted our existence, looking for comforting proof of our being in 3D spaces of narcissistic self-satisfaction. Recollections lose their authenticity, and documents cannot serve as evidence of what happened. On Facebook and Youtube, the idea of photography and movies is not based on linear narrative structure. History can be manipulated based on cut, paste and improvisation following personal desires.
"I'm following and spying on my ex boyfriend and his new girlfriend. In the beginning I followed them physically. Hiding in a car outside their home, followed them, camouflaged, through the city, photographing and collecting information about them. During the work process I got more interested in the picture they wish to present ofthemselves and their life together. I started to stalk them on Facebook, downloading all the picture they have been putting there of themselves and each other. I'm placing myself in the new girlfriends position […] In this way I build a dream life of my own on top of theirs. During the process of taking the new girlfriend's poses, I'm once again, briefly, part of my ex love's life and I can imagine how it would feel to be her." (J.R.)
Jenny Rova
*1972, Uppsala, Sweden
Studied photography at Academy of Fine Arts/FAMU in Prague and at HGKZ in Zürich. Living in Zurich since 2001. Works in Sweden and Switzerland.